Case study
Learn how companies leverage Cerberus Testing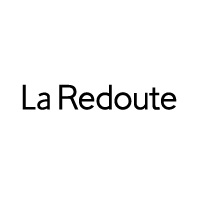 La Redoute delivers daily with 7500+ Cerberus tests
La Redoute is a global e-commerce retailers where Cerberus Testing was scaled to support daily delivery of the web and mobile platforms with more than 7500 automated tests with Cerberus Testing.
End-to-end testing
Cerberus Testing enables end-to-end testing between front and microservices in the back-office.
Customer journeys
The user experience is validated in all environments, from non-production to production that includes monitoring.
Web, mobile & APIs
All necessary functional and integrations tests are supported in all the customer touch-points and APIs.

MyTF1, the #1 media streaming platform in France
MyTF1 provides television channels, replays and a streaming platform similar to Netflix in France where test automation with Cerberus Testing has been a key enabler.
Integration
Functional and integration testing of the third-party services and APIs (marketing, data).
Performance
Non-functional requirements testing, such as response-time and error rates.
Monitoring
Monitoring of their streaming services on main customer journeys in 24/7.
Get in touch
What´s next?