Discover How To Generate Automated Tests From Your Logs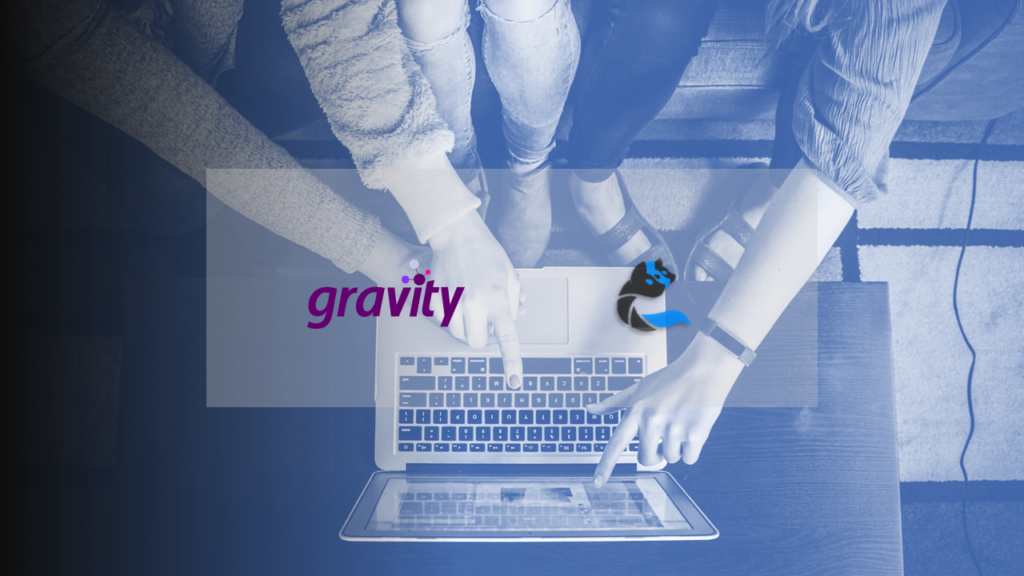 "Are we focused on our user journeys?"
That's a tricky question to answer with:
A variety of possible scenarios;
Segmented user analytics per channel (web, mobile, API, IoT);
Siloed test repository, execution, and reporting.
Significant time is lost between different solutions to gather and use the data, which is then missing to deliver more value.
We have been working to solve this challenge.
This article shared how Gravity is being integrated with Cerberus Testing to streamline the activities of user journeys coverage by automated tests.
Get free access to the beta at the end of the article.
Follow Cerberus Testing for more open-source test automation.
Cerberus Testing & Gravity for valuable automation
We can be anything but not everything. Test automation requires composing over existing solutions to deliver more value.
Selenium is a good example; the Web Driver, IDE, and Hub are useful components other solutions can rely on.
On a larger scale, the future of test automation needs more collaboration.
We identify a valuable collaboration between:
Gravity – an innovative web app to create functional tests based on your user's application flows, assisted by AI, from Smartesting.
Cerberus Testing – the unified test automation platform available in open-source to iterate fast on your automated tests lifecycle.
The integration of these solutions unlocks valuable automation use-cases.
Reconcile your test automation with user journeys
Test automation aims to support the achievement of Quality at Speed.
The effort on automated tests should therefore be on:
Providing confidence in changes performed by the software teams;
Ensure the most valuable functional and non-functional requirements are met;
In the end, accelerate the cycles of value delivery.
User interactions and test automation must therefore be aligned.
The integration of Cerberus Testing with Gravity enables you to:
Visualize the cluster of users interactions from your application logs;
Identify the user journeys covered or not by an automated tests;
Decide to create or amend existing tests covering specific paths.
That way, you stakeholders work on the most valuable activities.
Enable stakeholders to collaborate faster and save time
Various profiles contribute to the production of value software; from product owner, software engineering, QA to SRE.
The integration of Cerberus Testing and Gravity let them have more time for interactions focused on value delivery.
There is much less work to synchronize logs analytics with user journeys and test repositories; or to create automated tests from specifications.
Each of these gain benefits to different stakeholders:
The product owner focus directly on main user journeys improvements;
The quality engineer defines and focus on most important test engineering;
The operational teams can support the most valuable user experiences.
And all of that, collaborating effectively.
Leverage interfaces & automation to accelerate
We can already accelerate in test automation with pragmatic solutions without full low-code or AI buzzy features.
Cerberus Testing and Gravity propose a simple web interface business, engineering and operational teams can use.
There is no ambition to fully replace human tasks: that is illusory.
We believe that assisting more users to collaborate on their product quality is more realistic, automating boring tasks and assisting them in more valuable ones.
The integrations aim to simplify the processes of:
Identifying user journeys via automated clustering and log processing;
Aligning the tests referential with automated gap analysis with user journeys;
Assisting automated tests creation process from structured logs and data.
At the moment, you can easily create your tests for Web and APIs.
In the end, we are improving decision-making and test automation processes.
Access the beta of Cerberus Testing with Gravity
The integration of Cerberus Testing with Gravity is there to reconcile users journeys with your automated tests.
We are looking for practitioners interested in participating in the beta-version that will be available soon.
The main requirement is to already have application logs collected through Dynatrace, Splunk or ElasticSearch (Datadog coming).
You will get free access to both solutions – Gravity & Cerberus Testing – to iterate on your user journeys and test automation improvements.
Contact us for more information
Discover How To Generate Automated Tests From Your Logs